About Our Practice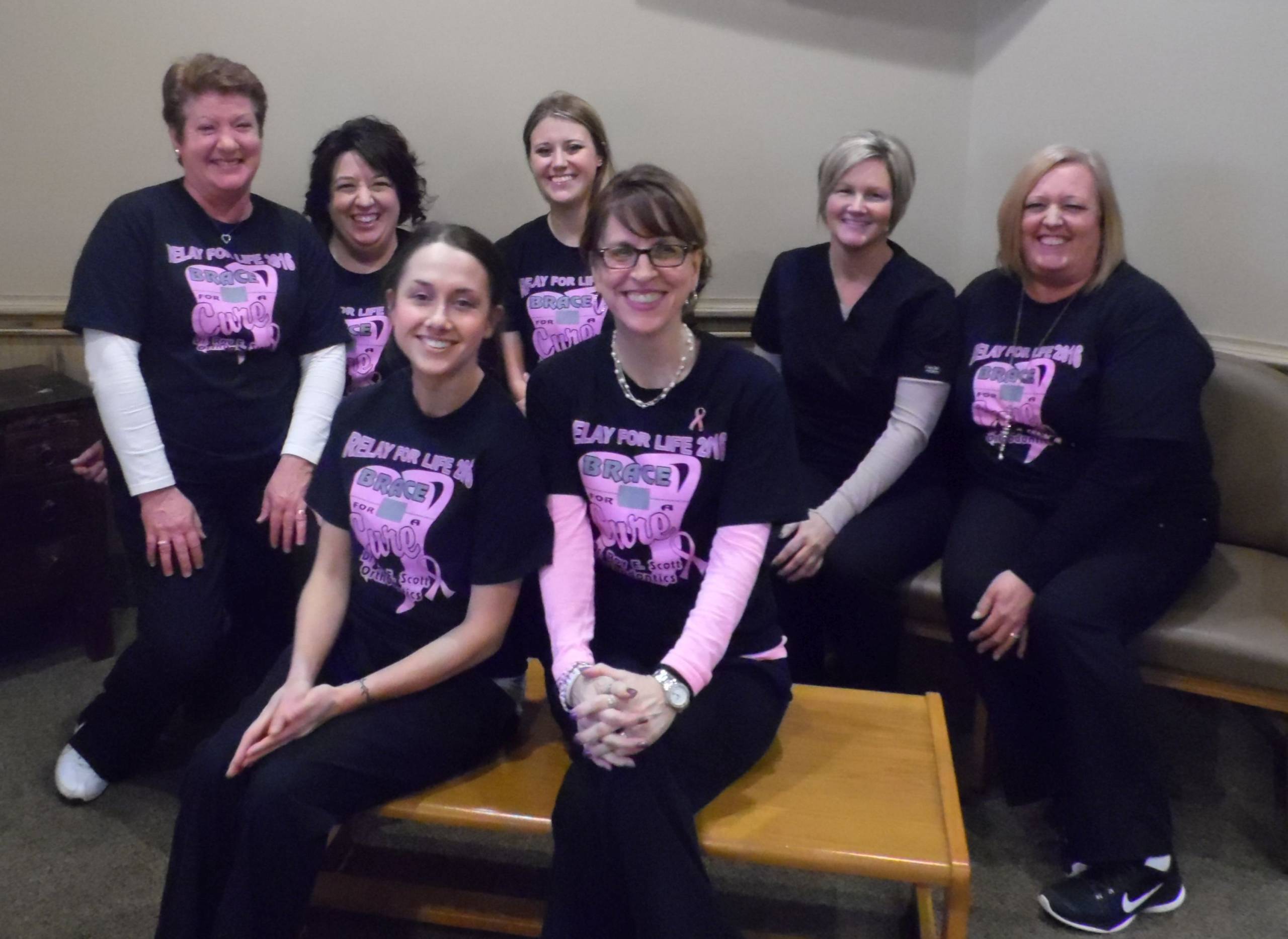 Doctor Scott supports activities in the local communities and the surrounding areas. For example we collected pocket change for the "Have a Heart, Do Your Part" Radiothon at Akron Children's Hospital! The Radiothon has raised more than $450,000. All monies raised are used to purchase child-sized equipment and to extend community outreach and care. The Radiothon aired on WKDD 98.1, February 9-11.
Our Mission
We are committed to providing you with the highest quality of orthodontic treatment, in a friendly, comfortable environment. We recognize that every patient has different needs, and we pride ourselves on delivering courteous service to everyone who walks through our doors. Whether you're an adult or child, we're committed to helping you achieve the smile you deserve!
We utilize the latest technological advances in the industry, such as nearly invisible braces and clear aligner therapies to ensure that you receive the most effective treatment available.
Our Team
Delivering the Best Orthodontic care Using the Latest Technology
Make Appointment today - Call Warren 330-372-3200
Our Happy Clients
This is optional subheading

Dr. Scott is one of the nicest persons you'll meet. He is happy to answer any question you might have and is very approachable. Dr. Scott uses the latest technology in Orthodontics. No longer do you have to choke on the goo that was used to make an impression. Dr. Scott uses a 3D scanner to make a computer model of your teeth. Besides having the accuracy of a computer to make your braces, he can use it for your retainer as well. His office is clean, well maintained, and the staff are super friendly and helpful. He'll take the time to talk with you and your child so there's nothing to fear. If your child has a serious problem, this is the Orthodontist you need to see. Your first appointment for an evaluation is free, so there's no risk and everything to gain. 

As a mother on the go with sports and after school activities, I am very pleased how Dr Scott's team gets my kids in, informs me of their progress and then I'm on my way. Their teeth are look amazing and it is just a matter of time and their smiles will all be worth the visits. Thank you Dr Scott and the GREAT STAFF that keeps him going.
We've had excellent care for our daughter and will be bringing our youngest here as well for braces.