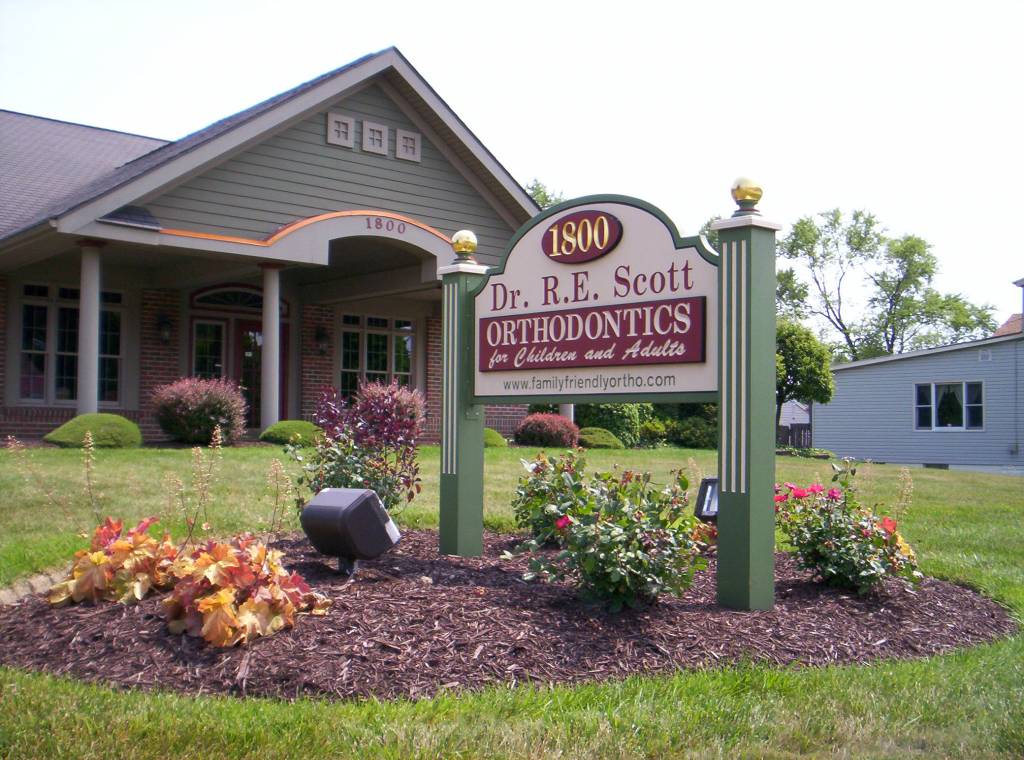 Serving the Youngstown/Warren area
Dr. Roy E. Scott has been providing orthodontic treatment in the Warren area for the past 25 years. Located at 1800 Elm Road in Warren, Ohio Dr. Scott's facility has the latest equipment and technology to provide the best treatment for your teeth.
Our practice was selected by Youngstown's Choffin School of Accredited Dental Assisting to serve as an extern site for students to train for their certification. January through May, patients at our Warren office will see students getting hands-on training under the direction of Dr. Scott and our orthodontic assistants.
Dr. Scott and his staff are dedicated to providing you with the very best orthodontic care available. Dr. Scott remains on the cutting edge of orthodontic care by offering the most up to date orthodontic appliances available. We feature the latest in orthodontic appliances in order to cater to the many preferences ranging from a stylized to an understated look for new braces.
Serving the Stow / Hudson area
Our Hudson office is situated in the newly constructed Summa Health Center at Western Reserve, 5655 Hudson Drive, Suite 310.  Ribbon cutting ceremonies celebrated Dr. Scott's opening of this state-of-the-art office in April 2009.
Located on the third floor of the Health Center, the large windows boast of a panoramic view of the surrounding – breath taking landscape including a small lake. The location, just outside the city of Hudson, has ample parking, and two elevators providing easy access to our office.
The relaxing atmosphere evident in our waiting room includes a fireplace, wide screen television and refreshment bar. Completing your experience with our friendly and proficient staff, you'll soon see why " the experience alone will make you smile!"
Both our Hudson and Warren offices rotate scheduling days, so you can be assured that we will meet your appointment needs.
Request an Appointment - (The Initial Appointment is FREE)