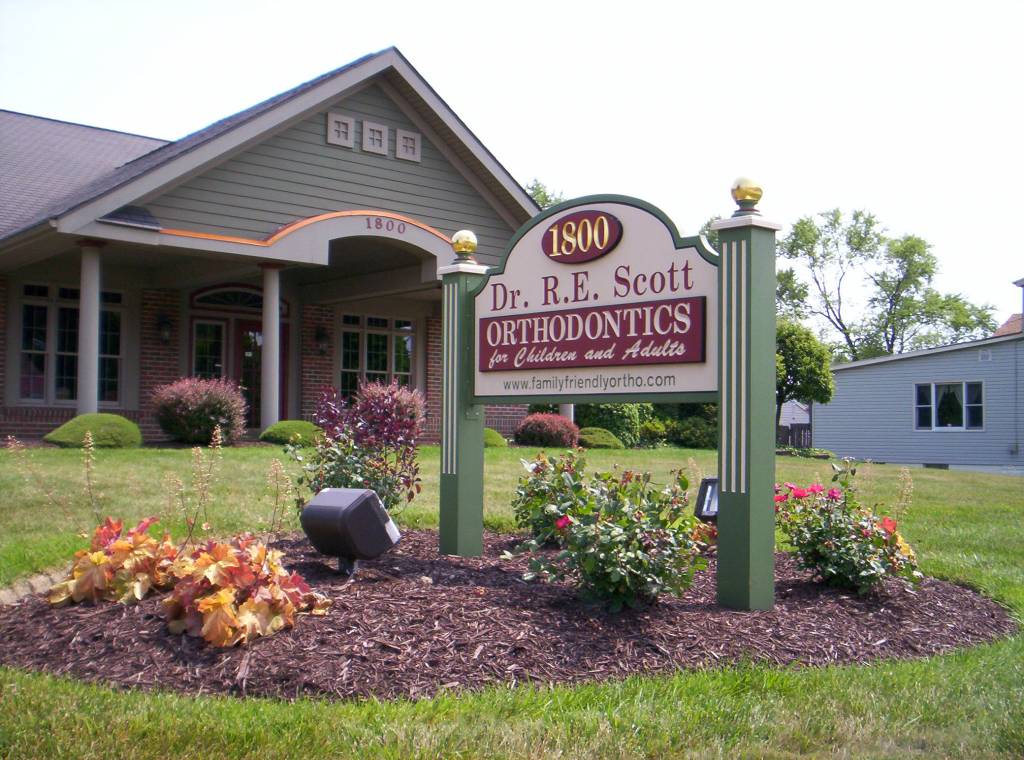 Serving the Youngstown/Warren area
Dr. Roy E. Scott has been providing orthodontic treatment in the Warren area for more than 30 years. Located at 1800 Elm Road in Warren, Ohio Dr. Scott's facility has the latest equipment and technology to provide the best treatment for your teeth.
Our practice was selected by Youngstown's Choffin School of Accredited Dental Assisting to serve as an external site for students to train for their certification. January through May, patients at our Warren office will see students getting hands-on training under the direction of Dr. Scott and our orthodontic assistants.
Dr. Scott and his staff are dedicated to providing you with the very best orthodontic care available. Dr. Scott remains on the cutting edge of orthodontic care by offering the most up to date orthodontic appliances available. We feature the latest in orthodontic appliances in order to cater to the many preferences ranging from a stylized to an understated look for new braces.
Our Warren office rotates scheduling days, so you can be assured that we will meet your appointment needs.
Request an Appointment - (The Initial Appointment is FREE)